Welcome to ART-Dok
25.07.2016
20.07.2016
18.07.2016
30.05.2016
23.03.2016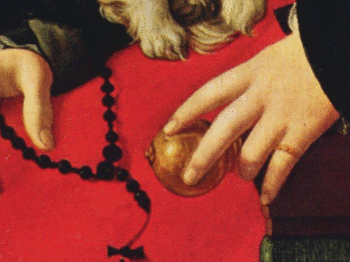 ART-Dok is the full-text server of the Virtual Library for Art, arthistoricum.net and is made available by Heidelberg University Library. It offers members of the academic community worldwide the opportunity to publish their texts in electronic format on the internet at no charge.
As for now, ART-Dok provides free full-text access to 4,158 publications.
Most recent items
1.

Grimm, Claus

(1991) Maria van Oosterwijk, Noorddorp 1630-1693 Uitdam (Cat. No. 35). In: Portrait de l'artiste : images des peintres 1600-1890 ; catalogue de tableaux et dessins anciens et de photographies du XIXeme siecle ; 1991 - 1992, Haboldt & Co., Paris. Paris 1991, pp. 84-87

2.

Grimm, Claus

(1989) Echtheit oder Schönheit? Die Herausforderung der Ästhetik durch die Zuschreibungskritik an den Alten Meistern. In: Jahrbuch / Bayerische Akademie der Schönen Künste, 3 (1989), pp. 77-110

3.

Grimm, Claus

(1984) Zur Geschichte und Gültigkeit des Konzeptes "Kunst". In: Österreichische Zeitschrift für Soziologie, 9 (1984), Nr. 1-2. pp. 43-56

4.

Grimm, Claus

(1982) Handschrift, schildertechniek en beeldstructuur : bijdrage tot het onderzoek naar toeschrijvingen, I. de helmen van Rembrandt / Handwriting, painting technique and the very structure of a picture : contribution to the study of attributions, I. Rembrandt's hhelmets. In: Tableau : fine arts magazine, 5.1982/1983 (1982), Nr. 3. pp. 242-250

5.

Mörsch, Gerd

(2010) Die (Kunst-)Fallen des Andreas Slominski: Kunst als Spiegel von Gesellschaft und Rezipient. In: Kunsttexte.de : kritische Texte und Bilder zur Geschichte der Kunst, Nr. 2 (2010), o. S.

6.

Mörsch, Gerd

(2015) Anmerkungen zu Alfred Ehrhardts Filmen über die documenta II.

7.

Czerni, Krystyna

(1992) Nie tylko o sztuce. Rozmowy z profesorem Mieczysławem Porębskim.