Welcome to PropylaeumDok
25.02.2014
25.02.2014
19.11.2013
19.11.2013
29.09.2013
07.08.2013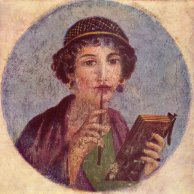 Propylaeum-DOK - Digital Repository Classical Studies is the full-text server of the Virtual Library of Classical Studies and is made available by the University Library of Heidelberg. It offers members of the academic community worldwide the opportunity to publish their texts in electronic format on the internet at no charge. All kinds of publications (like monographs, articles, lectures) in the fields of Classical Studies can be stored on "Propylaeum-DOK". The standard of these publications should not fall below that of traditional printed ones. The documents will be stored and their long-term availability guaranteed by using standardized addresses (URN) and metadata (OAIPMH). They are accessible through the German union catalogues and search engines, too.
As for now, Propylaeum-Dok provides free full-text access to 2,063 publications.
Neueste Einträge
1.

Donker Van Heel, Koen

(2013) A Very Easy Crash Course In Abnormal Hieratic. Being A Step By Step Introduction To The Least Accessible Of All Ancient Egyptian Scripts.

2.

Quack, Joachim Friedrich

(2010) Political rituals. Sense and nonsense of a term and its application to Ancient Egypt. In:

Michaels, Axel

(Hrsg.): Ritual Dynamics and the Science of Ritual. Volume III. State, Power, and Violence. Wiesbaden 2010, pp. 215-230

3.

Quack, Joachim Friedrich

(2010) Postulated and real efficacy in late antique divination rituals. In: Journal of Ritual Studies, 24 (2010), Nr. 1. pp. 45-60.

4.

Quack, Joachim Friedrich

(2011) The interaction of Egyptian and Aramaic literature. In:

Lipschits, Oded

and

Knoppers, Gary N.

and

Oeming, Manfred

(Hrsgg.): Originalveröffentlichung in: Oded Lipschits/Gary N. Knoppers/ Manfred Oeming (Hg.), Judah and the Judeans in the Achaemenid Age. Negotiating Identity in an International Context,. Winona Lake 2011, pp. 375-401

5.

Quack, Joachim Friedrich

(2008) Lokalressourcen oder Zentraltheologie? Zur Relevanz und Situierung geographisch strukturierter Mythologie im Alten Ägypten. In: Archiv für Religionsgeschichte, 10 (2008), pp. 5-29.

6.

Hoffmann, Friedhelm

(2001) Ryholt, Kim: The story of Petese son of Petetum and seventy other good and bad Stories. (P. Petese). Copenhagen: Museum Tusculanum Press 1999. X X , 116 S., 12 Taf. 4° = Carsten Niebuhr Institute Publications, 23; The Carlsberg Papyri, 4. In: Orientalistische Literaturzeitung, 96 (2001), pp. 38-44.

7.

Hoffmann, Friedhelm

(2006) Heike Guksch/Eva Hofmann/Martin Bommas (Hgg.), Grab und Totenkult im Alten Ägypten, München (Verlag C. H. Beck) 2003, 264 S., 58 Abb. In: Klio , 88 (2006), pp. 233-234.