Welcome to PropylaeumDok
01.08.2016
25.07.2016
20.07.2016
18.07.2016
30.05.2016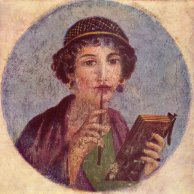 Propylaeum-DOK - Digital Repository Classical Studies is the full-text server of the Specialized Information Service Classics and is made available by the University Library of Heidelberg. It offers members of the academic community worldwide the opportunity to publish their texts in electronic format on the internet at no charge. All kinds of publications (like monographs, articles, lectures) in the fields of Classical Studies can be stored on "Propylaeum-DOK". The standard of these publications should not fall below that of traditional printed ones. The documents will be stored and their long-term availability guaranteed by using standardized addresses (URN) and metadata (OAIPMH). They are accessible through the German union catalogues and search engines, too.
As for now, Propylaeum-Dok provides free full-text access to 3,021 publications.
Neueste Einträge
1.

Kahl, Jochem

(2001) Perspektiven der Erforschung der frühen ägyptischen Schrift und Sprache. In:

Popielska-Grzybowska, Joanna

(Hrsg.): Proceedings of the First Central European Conference of Young Egyptologists. Egypt 1999: Perspectives of Research. Warsaw 7-9 June 1999. Warschau 2001, pp. 47-55
2.

Jansen-Winkeln, Karl

(2008) Zur historischen Authentizität ägyptischer und biblischer Quellen: Der Palästinafeldzug Schoschenks I. In: Orientalistische Literaturzeitung, 103 (2008), pp. 165-173
3.

Jansen-Winkeln, Karl

(1999) Die Wahl des Königs durch Orakel in der 20. Dynastie. In: Bulletin de la Société d'Egyptologie Genève, 23 (1999), pp. 51-61
4.

Budka, Julia

(2015) Between Thebes and Elephantine: busy lives of Egyptian officials. In:

Jiménez-Serrano, Alejandro

;

Pilgrim, Cornelius von

(Hrsgg.): From the Delta to the Cataract. Studies Dedicated to Mohamed el-Bialy. 2015, pp. 12-23 (Leiden - Boston)
5.

Budka, Julia

(2015) Bichrome Painted Nile Clay Vessels from Sai Island (Sudan). In: Bulletin de liaison de la céramique égyptienne, 25 (2015), pp. 331-341
6.

Budka, Julia

(2011) Bestock, Laurel, The Development of Royal Funerary Cult at Abydos. Two Funerary Enclosures from the Reign of Aha,2009. In: Wiener Zeitschrift zur Kunde des Morgenlandes, 101 (2011), pp. 497-501
7.

Dąbrowska, Małgorzata

(2015) Drugie oko Europy. Bizancjum w średniowieczu.