Welcome to PropylaeumDok
19.11.2013
19.11.2013
29.09.2013
07.08.2013
03.07.2013
28.06.2013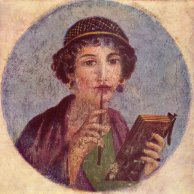 Propylaeum-DOK - Digital Repository Classical Studies is the full-text server of the Virtual Library of Classical Studies and is made available by the University Library of Heidelberg. It offers members of the academic community worldwide the opportunity to publish their texts in electronic format on the internet at no charge. All kinds of publications (like monographs, articles, lectures) in the fields of Classical Studies can be stored on "Propylaeum-DOK". The standard of these publications should not fall below that of traditional printed ones. The documents will be stored and their long-term availability guaranteed by using standardized addresses (URN) and metadata (OAIPMH). They are accessible through the German union catalogues and search engines, too.
As for now, Propylaeum-Dok provides free full-text access to 1,994 publications.
Neueste Einträge
1.

Jettmar, Karl

(1976) Hermann Goetz. In: East and West, 26 (1976), pp. 539-540.

2.

Jettmar, Karl

(1961) Die Bergvölker Westpakistans. Erschließung und politische Schicksale. In: Bustan. Österreichische Zeitschrift für Kultur, Politik und Wirtschaft der islamischen Länder, 3 (1961), pp. 35-44.

3.

Jettmar, Karl

(1961) Bronze axes from the Karakoram. Results of the 1958 expedition in Azad Kashmir. In: Proceedings of the American Philosophical Society, 105 (1961), Nr. 1. pp. 98-104.

4.

Jettmar, Karl

(1961) Das "eurasische Erbe" in der Sowjetwissenschaft. In: Österreichische Osthefte, 3 (1961), pp. 412-413.

5.

Polz, Daniel

(2006) Die Hyksos-Blöcke aus Gebelên. Zur Präsenz der Hyksos in Oberägypten. In:

Czerny, Ernst

and

Heim, Irmgard

and

Hunger, Hermann

and

Melmann, Dagmar

and

Schwab, Angela

(Hrsgg.): Timelines. Studies in Honour of Manfred Bietak I,. Leuven 2006, pp. 239-247 (Orientalia Lovaniensia Analecta ; 149)

6.

Burkard, Günter

(1979) Ägypten. Altertümer, koptische Kunst, islamische Denkmäler. Von Karlheinz Schüssler. Mit 74 Abb., 88 Plänen und Zeichnungen. Zürich und München: Artemis­-Verlag 1977. In: Enchoria, 9 (1979), pp. 155-156.

7.

Burkard, Günter

(1980) Zwei weitere Belege, für die Lehre Amenemhets I. für seinen Sohn. In: Göttinger Miszellen, 38 (1980), pp. 33-43.