Welcome to PropylaeumDok
19.05.2013
14.05.2013
13.05.2013
09.05.2013
09.05.2013
11.04.2013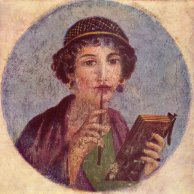 Propylaeum-DOK - Digital Repository Classical Studies is the full-text server of the Virtual Library of Classical Studies and is made available by the University Library of Heidelberg. It offers members of the academic community worldwide the opportunity to publish their texts in electronic format on the internet at no charge. All kinds of publications (like monographs, articles, lectures) in the fields of Classical Studies can be stored on "Propylaeum-DOK". The standard of these publications should not fall below that of traditional printed ones. The documents will be stored and their long-term availability guaranteed by using standardized addresses (URN) and metadata (OAIPMH). They are accessible through the German union catalogues and search engines, too.
As for now, Propylaeum-Dok provides free full-text access to 1,800 publications.
Neueste Einträge
1.

Schmitzer, Ulrich

(2010) Die literarische Erfahrung des Exils als Konstruktion des Raums. In:

Petersmann, Gerhard

and

Coroleu Oberparleitner, Veronika

(Hrsgg.): Exil und Literatur. Interdisziplinäre Konferenz anlässlich der 2000. Wiederkehr der Verbannung Ovids. Graz - Wien 2010, pp. 57-73.

2.

Schmitzer, Ulrich

(2009) Der Maecenaskreis macht einen Ausflug, oder: Wie Horaz die Politik zur Privatsache macht. In:

Felgentreu, Fritz

and

Mundt, Felix

and

Rücker, Nils

(Hrsgg.): Per attentam Caesaris aurem: Satire - die unpolitische Gattung ? Eine internationale Tagung an der Freien Universität Berlin vom 7. bis 8. März 2008. Tübingen 2009, pp. 99-115.

3.

Altenmüller, Hartwig

(2010) Bemerkungen zum Ostfeldzug Ptolemaios' III. nach Babylon und in die Susiana im Jahre 246/245. In:

Fincke, Jeanette

(Hrsg.): Festschrift für Gernot Wilhelm anlässlich seines 65. Geburtstages am 28.Januar 2010. Dresden 2010, pp. 27-44.

4.

Assmann, Jan

(2010) Globalization, Universalism, and the Erosion of Cultural Memory. In:

Assmann, Aleida

and

Conrad, Sebastian

(Hrsgg.): Memory in a Global Age. Discourses, Practices and Trajectories, Palgrave Macmillan Memory Studies. New York 2010, pp. 121-137.

5.

Assmann, Jan

(2006) Gesetz, Gewalt und Monotheismus. In: Theologische Zeitschrift , 62 (2006), Nr. 4. pp. 475-486.

6.

Assmann, Jan

(2006) Form as a Mnemonic Device: Cultural Texts and Cultural Memory. In:

Horsley, Richard A.

and

Draper, Jonathan A.

and

Foley, John Miles

(Hrsgg.): Performing the Gospel. Orality, Memory, and Mark. Essays dedicated to Werner Kelber. Fortress Press, Minneapolis 2006, pp. 67-82.

7.

Assmann, Jan

(1977) Fest des Augenblicks - Verheißung der Dauer. Die Kontroverse der ägyptischen Harfnerlieder. In: Fragen an die altägyptische Literatur (Studien zum Gedenken an Eberhard Otto). Wiesbaden 1977, pp. 55-84.