Welcome to ART-Dok
15.10.2020
12.10.2020
08.10.2020
07.10.2020
02.10.2020
01.10.2020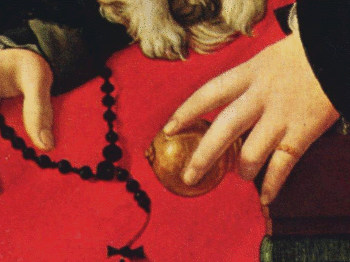 ART-Dok is the full-text server of the Specialised Information Service for Art, Photography and Design, arthistoricum.net and is made available by Heidelberg University Library. It offers members of the academic community worldwide the opportunity to publish their texts in electronic format on the internet at no charge.
As for now, ART-Dok provides free full-text access to 6,946 publications.
Most recent items
1.

Kasperowicz, Ryszard

(2015) Burckhardt and his lecture on Rembrandt (1877). In:

Jaźwierski, Jacek

;

Taylor, Paul

(Hrsgg.): The Visual Culture of Holland in the Seventeenth and Eighteenth Centuries and its European Reception. Lublin 2015, pp. 193-209
2.

Kasperowicz, Ryszard

(2012) Johann Joachim Winckelmann as the founder of the myth of the "religion of art". In: Ikonotheka, 23 (2012), pp. 69-78
3.

Tacke, Andreas

(2018) Nicht nur der Löwe hinkte. Interpretationsversuche zu Cranachs Albrecht als Hieronymus-Gemälden. In:

Meighörner, Wolfgang

;

Thum, Agnes

(Hrsgg.): Cranach natürlich : Hieronymus in der Wildnis : Tiroler Landesmuseum Ferdinandeum, 1.3.-7.10.2018. Innsbruck 2018, pp. 109-117
4.

Tacke, Andreas

(2018) Ein seltener Blick in eine Künstlerwerkstatt: Das Erlanger Cranach-Konvolut. In:

Dickel, Hans

(Hrsg.): Zeichnen in Cranachs Werkstatt : die sächsischen Zeichnungen der Renaissance in der Universitätsbibliothek Erlangen. Petersberg 2018, X-XXVII
5.

Tacke, Andreas

(2018) Das Künstlerfest als (Verkaufs-) Bühne des Malerfürsten. Schlaglichter zur Vorgeschichte. In:

Lehmann, Doris

;

Chrubasik, Katharina

;

Frings, Jutta

(Hrsgg.): Malerfürsten [Ausstellungskatalog]. München 2018, pp. 22-29
6.

Tacke, Andreas

(2018) Kampf der Ziegel. Die Auswirkungen der Reformation auf den Berliner Kirchenbau um 1900. In:

Niedersen, Uwe

(Hrsg.): Reformation in Kirche und Staat : von den Anfängen bis zur Gegenwart. Berlin 2018, pp. 248-271
7.

Kasperowicz, Ryszard

(2010) Figury zbawienia? Idea "religii sztuki" w wybranych koncepcjach artystycznych XIX stulecia (Towarzystwo Naukowe Katolickiego Uniwersytetu Lubelskiego Jana Pawła II - Prace Wydziału Historyczno-Filologicznego ; 159).