Welcome to ART-Dok
02.04.2019
23.01.2019
15.01.2019
15.01.2019
10.01.2019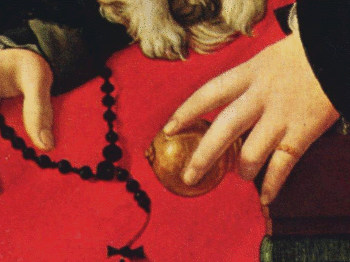 ART-Dok is the full-text server of the Specialised Information Service for Art, Photography and Design, arthistoricum.net and is made available by Heidelberg University Library. It offers members of the academic community worldwide the opportunity to publish their texts in electronic format on the internet at no charge.
As for now, ART-Dok provides free full-text access to 6,830 publications.
Most recent items
1.

Busch, Werner

(2014) Philemon und Baucis in London. In: Zeitschrift für Ideengeschichte, 8 (2014), pp. 105-106
2.

Busch, Werner

(2014) The King falls into the hands of caricature. Hanoverians in England. In:

Kremers, Anorthe

;

Reich, Elisabeth

(Hrsgg.): Loyal subversion? Caricatures from the Personal Union between England and Hanover (1714-1837). Göttingen 2014, pp. 11-34
3.

Schubert, Dietrich

(2017) Lovis Corinths Text "Krieg und Kunst" vom Dezember 1915 und Waldemar Röslers Reaktion im Schützengraben. In: Jahrbuch der Berliner Museen, Neue Folge 56.2014 (2017), pp. 139-150
4.

Ostrowski, Jan K.

(2012) Catalogue des oeuvres. In:

Ostrowski, Jan K.

;

Scherf, Guilhem

(Hrsgg.): Johann Georg Pinsel: un sculpteur baroque en Ukraine au XVIIIe siècle [Ausstellungskatalog]. Paris 2012, pp. 96-166
5.

Grzybkowski, Andrzej

(1994) Kaplica zamkowa w Raciborzu. In: Kwartalnik Architektury i Urbanistyki, 39 (1994), Nr. 4. pp. 243-265
6.

Mossakowski, Stanisław

(1996) Sztuka polska XVI-XVIII wieku w perspektywie europejskiej. In: Barok, 3 (1996), Nr. 1 (5). pp. 15-22
7.

Kienlechner, Susanne

(2020) Max Beckmann: "Quappi und Inder, 1941" und das Triptychon "Schauspieler 1941-1942". Theosophie, Widerstand und Pazifismus in Ommen und Schloss Eerde. Eine Analyse im Hinblick auf die zeitgeschichtlichen Ereignisse.