Welcome to ART-Dok
16.10.2017
04.09.2017
26.07.2017
02.06.2017
22.02.2017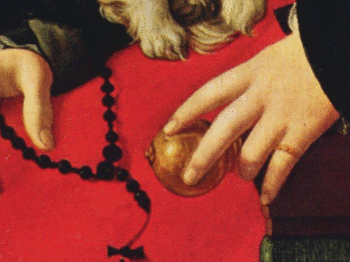 ART-Dok is the full-text server of the Specialised Information Service for Art, Photography and Design, arthistoricum.net and is made available by Heidelberg University Library. It offers members of the academic community worldwide the opportunity to publish their texts in electronic format on the internet at no charge.
As for now, ART-Dok provides free full-text access to 5,307 publications.
Most recent items
1.

Sammern, Romana

(2016) Woman in bed by Matthew William Peters (1742-1814). Titian, Reynolds, and a pictorial revenge. In: The British art journal, 16 (2016), Nr. 3. pp. 20-31
2.

Kieven, Elisabeth

;

Schelbert, Georg

(2014) Architekturzeichnung, Architektur und digitale Repräsentation. Das Projekt LINEAMENTA. In: Kunsttexte.de [Sektion Architektur Stadt Raum, Titel der themenspezifischen Ausgabe "Architecture on display"], Nr. 4 (2014), pp. 1-7
3.

Knickmeier, Ralph

(2017) Das Museum als Sehnsuchtsort im digitalen Raum. Impulsvortrag für den 1. Workshop des Museumsclusters im Rahmen des 7. Vernetzungstreffens von DArtHist Austria – Netzwerk für Digitale Kunstgeschichte in Österreich, Institut für Kunstgeschichte der Universität Wien.
4.

Siefkes, Martin

;

Knickmeier, Ralph

(2015) Semiotik und Digitale Geisteswissenschaften. Zur Sektion "Digital Humanities" der Deutschen Gesellschaft für Semiotik (DGS).
5.

Michael, Meinhard

(2017) Einen Herzschlag lang hinüber. Die Disposition der Zeit im Garten der Lüste von Hieronymus Bosch.
6.

Knickmeier, Ralph

(2014) Digitale Herausforderungen – analoge Desiderate: Vom Knechtungsakt bildwissenschaftlicher Sprachlogistik im Museum.
7.

Knickmeier, Ralph

(2014) Collective Imagination – 8. Internationale TMS User Konferenz von Gallery Systems, Wien 2.–3.10.2014. - [Rezension].