Welcome to PropylaeumDok
19.11.2013
19.11.2013
29.09.2013
07.08.2013
03.07.2013
28.06.2013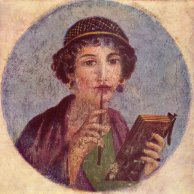 Propylaeum-DOK - Digital Repository Classical Studies is the full-text server of the Virtual Library of Classical Studies and is made available by the University Library of Heidelberg. It offers members of the academic community worldwide the opportunity to publish their texts in electronic format on the internet at no charge. All kinds of publications (like monographs, articles, lectures) in the fields of Classical Studies can be stored on "Propylaeum-DOK". The standard of these publications should not fall below that of traditional printed ones. The documents will be stored and their long-term availability guaranteed by using standardized addresses (URN) and metadata (OAIPMH). They are accessible through the German union catalogues and search engines, too.
As for now, Propylaeum-Dok provides free full-text access to 2,000 publications.
Neueste Einträge
1.

Jettmar, Karl

(1963) Das Institut für Völkerkunde der Johannes Gutenberg-Universität, Mainz. In: Jahrbuch der Vereinigung Freunde der Universität Mainz, 12 (1963), pp. 25-27.

2.

Hoffmann, Friedhelm

and

Höckmann, Ursula

(2006) Fayence-Aryballos mit Kartusche. In: Ägypten Griechenland Rom. Abwehr und Berührung. Städelsches Kunstinstitut und Städtische Galerie, 26. November 2005 - 26. Februar 2006. Tübingen; Berlin 2006, pp. 486-487

3.

Hoffmann, Friedhelm

(2010) Lost in Translation? Beobachtungen zum Verhältnis des lateinischen und griechischen Textes der Gallusstele. In:

Lembke, Katja

and

Minas-Nerpel, M.

and

Pfeiffer., S.

(Hrsgg.): Tradition and Transformation: Egypt under Roman Rule. Proceedings of the International Conference, Hildesheim, Roemer- and Pelizaeus-Museum, 3–6 July 2008. Leiden; Boston 2010, pp. 149-157 (Culture and History of the Ancient Near East ; 41)

4.

Hoffmann, Friedhelm

(2007) Die ägyptischen literarischen Texte. Ein Forschungsüberblick. In:

Palme,, B.

(Hrsg.): Akten des 23. Internationalen Kongresses für Papyrologie Wien, 22.–28. Juli 2001. Wien 2007, pp. 279-294 (Papyrologica Vindobonensia ; 1)

5.

Hoffmann, Friedhelm

(2001) Einige Bemerkungen zur Lehre eines Mannes für seinen Sohn. In: Göttinger Miszellen, 182 (2001), pp. 7-8.

6.

Burkard, Günter

(1982) Ein ägyptischer Totenbuch-Papyrus im Bundespostmuseum. In: Archiv für deutsche Postgeschichte, Nr. 1 (1982), pp. 96-106.

7.

Jettmar, Karl

(1976) Hermann Goetz. In: East and West, 26 (1976), pp. 539-540.