Welcome to PropylaeumDok
01.08.2016
25.07.2016
20.07.2016
18.07.2016
30.05.2016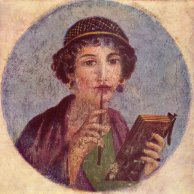 Propylaeum-DOK - Digital Repository Classical Studies is the full-text server of the Specialized Information Service Classics and is made available by the University Library of Heidelberg. It offers members of the academic community worldwide the opportunity to publish their texts in electronic format on the internet at no charge. All kinds of publications (like monographs, articles, lectures) in the fields of Classical Studies can be stored on "Propylaeum-DOK". The standard of these publications should not fall below that of traditional printed ones. The documents will be stored and their long-term availability guaranteed by using standardized addresses (URN) and metadata (OAIPMH). They are accessible through the German union catalogues and search engines, too.
As for now, Propylaeum-Dok provides free full-text access to 2,971 publications.
Neueste Einträge
1.

Allroggen-Bedel, Agnes

(1991) Die archäologischen Funde am Golf von Neapel und ihre Auswirkungen auf die europäische Grabkunst. In: Helikon, 31 (1991), pp. 509-516
2.

Allroggen-Bedel, Agnes

(2003) " ... tanti bei quadri per la Galleria del Re" - Restaurierung und Präsentation antiker Wandmalereien im 18. Jahrhundert. In: "Wiedererstandene Antike". Ergänzungen antiker Kunstwerke seit der Rennaissance. München 2003, pp. 95-112 (Cyriacus Studien zur Rezeption der Antike ; 1)
3.

Sartain, John

(1885) Cortona, October 24, 1883. In:

Sartain, John

(Hrsg.): On the Antique Painting in encaustic of Cleopatra discovered in 1818. Philadelphia 1885, pp. 7-17
4.

Jahn, Otto

(1853) Ueber ein antikes Gemälde im Besitze des Malers Ch. Ross in München. In: Allgemeine Monatsschrift für Wissenschaft und LIteratur, (1853), pp. 531-539
5.

Chaptal, Jean-Antoine

(1809) Notice sur quelques couleurs trouvées à Pompeïa. In: Mémoires de la Classe des Sciences Mathématiques et Physiques de l'Institut de France Année 1808, (1809), pp. 229-235
6.

Pfälzner, Peter

(2001) Haus und Haushalt: Wohnformen des dritten Jahrtausends vor Christus in Nordmesopotamien. In: Damaszener Forschungen, Bd. 9 (2001). Philipp von Zabern, Mainz 2001
7.

Yule, Paul

(2016) 'New' Excavations in Oman 1974‒95.